Attorney Profile
Attorney Robert F. Pirkle has been serving clients in Savannah and throughout Georgia with compassionate and effective legal representation since 1984.
Meet Robert F. Pirkle
Savannah Family Law, Personal Injury & Criminal Defense Attorney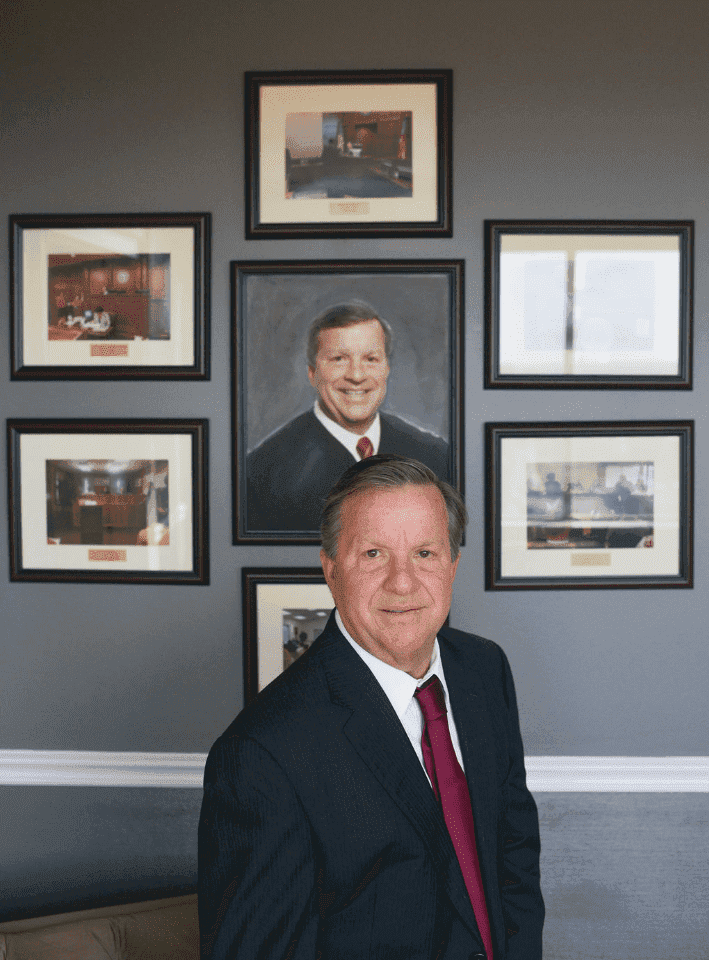 Attorney Robert F. Pirkle is an incredibly accomplished Savannah attorney with experience and results you can trust. He has been providing world-class and skilled legal services to individuals since 1984, while holding numerous appointed and elected positions within the judicial system.
As someone who has always been focused on improving the lives of the people within his community, he has dedicated his legal career to the three most common forms of practice: family law, criminal defense, and personal injury. Rather than having to lose valuable time and potentially money browsing around for a lawyer to handle a case, the people of Savannah know they can come to The Law Offices of Robert F. Pirkle for nearly any legal issue.
Some of Robert's career highlights include personally handling more than 10,000 divorce cases, brought nearly 100 criminal defense cases to trial, and securing a $4,000,000 verdict for a personal injury client. He has been practicing law for more than 30 years and has no intent to stop short his record of greatness anytime soon.
Robert F. "Bob" Pirkle's Positions and Community Service
PRESENT APPOINTED POSITIONS HELD:
| | |
| --- | --- |
| Chief Judge | Municipal Court, Richmond Hill, Georgia |
| Chief Judge | Municipal Court, Pembroke, Georgia |
| Chief Judge | Municipal Court, Walthourville, Georgia |
| Associate Judge | Municipal Court, Ludowici, Georgia |
| Associate Judge | State Court, Liberty County, Georgia (Court Order) |
| Judge Pro Tempore | Juvenile Court, Atlantic Judicial Circuit (Court Order) |
PRIOR ELECTED POSITIONS HELD:
| | | |
| --- | --- | --- |
| Solicitor General | State Court, Long County, Georgia | 12 years |
COMMUNITY AWARDS:
| | |
| --- | --- |
| Business Leader of Year | Chamber of Commerce |
| Academy Service Award | Congressman Jack Kingston |
| Korean Appreciation Award | Korean Community |
| Sigma Chi National Fraternity | Significant Sig |
CIVIC WORK:
| | |
| --- | --- |
| Past President | Chamber of Commerce |
| Past President | YMCA |
| Past President | Jaycees |
| Past President | Athletic Boosters Club |
| Past Member | Pastor-Parish Committee, United Methodist Church |
| Past District Chairman | Boy Scouts of America |
| Founding Director | St. John Parish Habitat for Humanity |
Our Values Professional & Dependable
Over 100 Jury Trials Involving Serious Crimes

Free Initial Consultations Offered

Highly Rated by Past Clients

Success from Both Sides of Court

Direct Attention from Your Attorney

More Than 35 Years of Experience
Free Consultations Available
Contact Our Offices
Whether you have questions or you're ready to get started, our legal team is ready to help. Complete our form below or call us at (912) 493-9506.
HEAR IT FROM OUR CLIENTS
Mr. Pirkle and his staff did a great job for me

U.S. Army SSG David M.

I would like to thank you for everything you have done on behalf of me and my family.

Daniel C.

I have gotten my life in order and thank God and you.

Darrell T.