DUI Defense
Attorney Robert F. Pirkle has been serving clients in Savannah and throughout Georgia with compassionate and effective legal representation since 1984.
Savannah DUI Lawyer
Call
(912) 493-9506

for a Free DUI Defense Consultation
DUI defense Attorney Robert F. Pirkle brings over 35 years of legal experience to every case he takes on. As a seasoned litigator with a wealth of experience acting as both a prosecutor and a defense lawyer, he has what it takes to successfully defend clients going through even the most complicated situations.
Any time a driver displays behavior that abuses the privilege to drive and puts the public roads in danger, prosecutors will push hard to penalize the driver to the highest degree of the law. Georgia's Department of Driver Services will suspend or revoke a driver's license any time a driver has been arrested for a DUI, refuses to take a chemical test, or any other DUI-related offenses.
With the right Savannah DUI attorney on your side, you may be able to keep your license, avoid a permanent criminal record, decrease your charges, or even walk away from this momentary mistake and keep it in your past.
Benefits of hiring The Law Offices of Robert F. Pirkle:
1000's of criminal & DUI cases handled
Proven results in & out of court
Tenacious & customized defense
Experience from both sides of the courtroom
---
Act fast to protect your license and driving record! Contact the firmat (912) 493-9506today to request a free case evaluation with a Savannah DUI attorney.
---
Like most states in the nation, law enforcement agencies in Savannah adhere to the belief that driving is a privilege - not a right.
Savannah DUI Lawyer Robert Pirkle can help you with:
Losing a driver's license can be devastating, especially for professionals who rely on their license to make a living. In order to save yourself from getting a permanent criminal record, protect your driving privileges, and safeguard your freedoms, you must seek help from a skilled DUI attorney in Savannah, GA who knows how to dismantle a prosecutor's case and defend your rights to the end.
What Are The Grounds for a DUI Arrest in Georgia?
Under O.C.G.A. 40-6-391, it is unlawful to drive under the influence of alcohol, drugs, or other intoxicating substances. In Georgia, a person cannot drive while under the influence of alcohol to the extent that it is less safe for he or she to drive, and the same applies to any type of drug (even lawfully prescribed prescription medications).
In Georgia, the blood alcohol concentration (BAC) level established for adults is .08% and for persons under the age of 21, it is established at just .02%, meaning a youthful driver can be convicted of DUI after having just one alcoholic beverage.
What Are The Penalties for a First Offense DUI in Savannah?
The state of Georgia does not take offenses involving driving while under the influence (DUI) lightly. Though the intent behind severe penalties is to discourage dangerous and life-threatening criminal behaviors, the heavy hand of the law often puts drivers at a disadvantage. Without the right DUI attorney in Savannah, even drivers with a spotless criminal record will be facing serious penalties.
First-time offenders may face the following penalties:
Jail sentence not exceeding 1 year
Fines not exceeding $1,000
Community services hours
License reinstatement fees
Probation-related consequences
In addition to the penalties mentioned above, an individual who has been convicted of a DUI will have a permanent criminal record, and can suffer other financial consequences, including a dramatic increase in insurance premiums.
What Are The Penalties for a DUI Related Accident?
A misdemeanor DUI conviction may result in a 12 month jail sentence, fines up to $1,000, license suspension, and other penalties. Yet, when an accident occurs in correlation with a DUI charge, especially if led to another person's injuries or death, the penalties are incredibly uncompromising.
Penalties for DUI manslaughter are the following:
Maximum 20 years in prison
Fines up to $1,000
Driver's license suspension
Probation
Increased insurance rates
In some circumstances, if the plaintiff is able to convey the accident resulted in your negligent and reckless actions, you may be liable to pay for punitive damages. There is no cap on these type of damages in regards to a Georgia DUI car accident, but it can be difficult to prove.
What Can a Savannah DUI Lawyer Do for My Case?
The defense strategies available to you are dependent on the details of your case. Our DUI attorney in Savannah can help you determine which strategies can work.
Our Savannah DUI attorney can use a variety of defenses, including:
Proving you weren't driving – if you weren't driving, you cannot be punished for driving under the influence. If the police officer did not actually witness you driving, but instead approached you in an idle vehicle and assumed, the evidence can be used in your favor.
Inadmissible evidence in your case – if the officer did not have legal justification for pulling you over or did not follow appropriate protocol, the evidence collected during the arrest could be deemed "inadmissible" and your case could get dropped.
Challenging the officer's testimony – there are ways to challenge an officer's testimony, such as bringing witnesses that support your claim and explaining certain behaviors that might have been misinterpreted for drunkenness.
Failure of chemical tests – challenging the test is also a great defense for your case. If one thing went wrong, such as the data being tainted or the test was administered wrong, the analysis from the chemical test could be disregarded from your case.
HEAR IT FROM OUR CLIENTS
Mr. Pirkle and his staff did a great job for me

U.S. Army SSG David M.

A person of his experience and prominence will leave our students with memories that will last over the years.

Marcia H.

Mr. Pirkle was able to get me divorced and get my life back in good shape. His staff is great.

U.S. Army 1SG Michael C.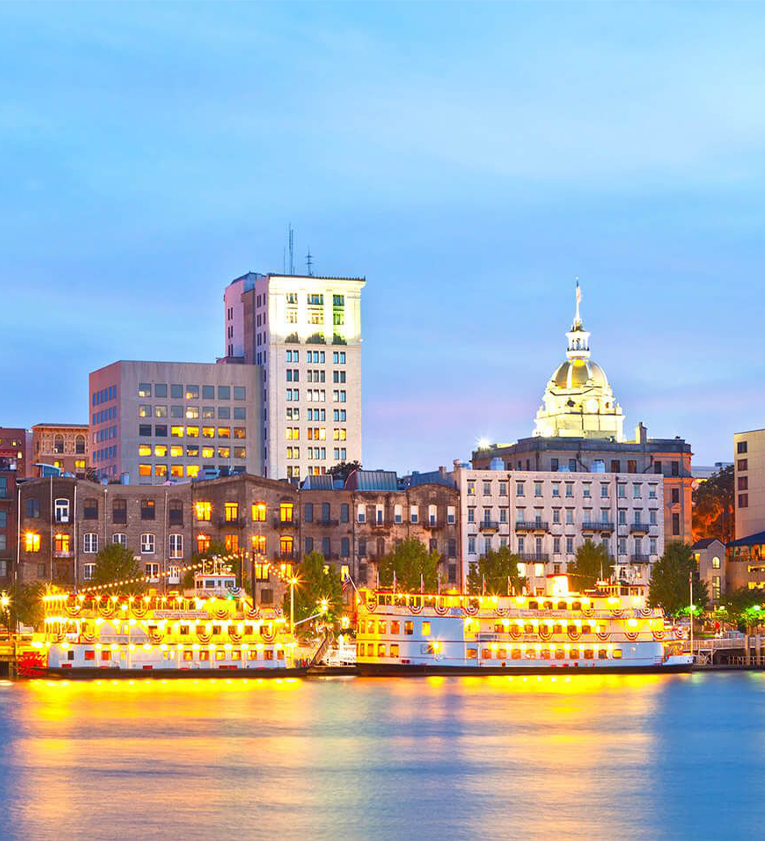 How Often Do DUI Cases Get Dismissed in Georgia?
Approximately 72% of these thoroughly examined DUI cases in Georgia have been resolved successfully without a trial resulting in either being dismissed or reduced to a lesser charge. Additionally, roughly two-thirds of the DUI cases that did require a trial resulted in an acquittal.
Our legal team at The Law Offices of Robert F. Pirkle can provide the investigation and support you need in your DUI case. We have the tools and resources that can prove what really happened and protect your rights.
Request Your Free Consultation with a DUI Attorney in Savannah
Although you may be facing a stressful time, you do not have to work through matters on your own. Rest-assured that DUI Attorney Pirkle possesses the skills, resources, and experience necessary to handle even the most complex DUI cases.
---
Call the firm at (912) 493-9506 today and schedule your free case evaluation with a DUI lawyer and learn more about your rights and potential legal defenses.
---
Our Values Professional & Dependable
Over 100 Jury Trials Involving Serious Crimes

Free Initial Consultations Offered

Highly Rated by Past Clients

Success from Both Sides of Court

Direct Attention from Your Attorney

More Than 35 Years of Experience
Free Consultations Available
Contact Our Offices
Whether you have questions or you're ready to get started, our legal team is ready to help. Complete our form below or call us at (912) 493-9506.