Savannah Breath & Blood Test Lawyer
Defense for BAC Testing Refusal or Results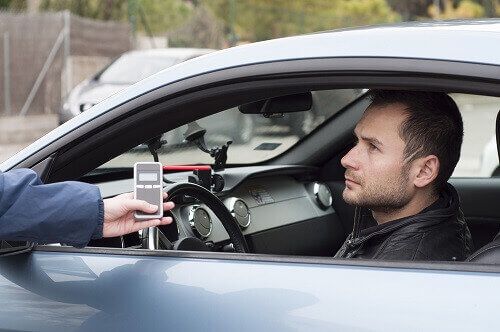 In DUI cases, the evidence most often used by prosecution involves blood, breath, and urine test results that help to clearly show how intoxicated an individual was at the time of arrest. It, however, is important to note that these cases have been proven time and time again to be often inaccurate—with results that can be skewed for a wide variety of reasons, from improper testing procedure to medical conditions. That being said, in the state of Georgia, you are legally required to consent to these tests; should you refuse, you could be facing serious legal consequences and it is imperative that you hire a skilled Savannah breath and blood test lawyer.
To learn more how The Law Offices of Robert F. Pirkle can help protect your legal rights for the refusal to take a blood, breath, or urine test, call us today at (912) 493-9506.
About Chemical Testing for DUI
Understanding the BAC testing process can help you better understand the faults in the evidence presented against you. Our Savannah breath and blood test attorney understands the uncertainty of a chemical test and can provide the appropriate defensive strategies you need to ensure that your rights are being protected.
Breathalyzers
If you have been drinking, it is illegal to drive with a blood alcohol concentration (BAC) of .08% or higher. One way police officers can check your BAC level is through a breathalyzer. But blowing into a breathalyzer is not a perfect way to determine the BAC level of a driver, and often the results can be dramatically altered by certain factors. Our DUI firm can help determine whether or not the test was administered correctly or if the results did not come back correctly.
Factors that can impact your BAC breath:
The number of people who have used it before you (it needs to be less than 150)
Using mouthwash before
Food that you ate earlier that day
If you just drank alcohol
Smoking or chewing gum
Vomiting before you drove
Blood Tests
Blood tests, like breath tests, can help an officer determine the BAC level of a driver. Also like a breath test, blood test results aren't always accurate. They are administered by a phlebotomist, making the process seem very scientific and professional. The truth is, a blood test can be completely false.
A blood test can:
Have a contaminated sample
Be mixed incorrectly
Display different results for different samples
Consequences of Refusing to Take a BAC Test
Georgia has an "implied consent" law, which means should a police officer have probable cause to believe an individual is DUI, that individual must consent to a chemical test to determine their blood alcohol content (BAC). In these situations, the officer can decide what type of test you should take. Despite that, you have a choice to refuse—but that choice will have consequences.
If you refuse a BAC Test, the following can occur:
The officer taking away your license and providing you with a 35-day permit.
Within that 35 day window, you may request to challenge your suspension with a hearing.
Should you not request that hearing, or if you challenge but lose, it will result in a one-year suspension of your license for a first offense.
Within a month of your suspension, you will have the ability to get your drivers' license again by paying a $210 fee and completing a drug use and alcohol reduction program.
If you refuse twice within a five-year period, your license will be suspended up to three years. You will be able to apply for its reinstatement after a year and a half. For a third offense, the suspension will be for five years; you will be eligible to apply for a probationary license proceeding the first two years.
Learn More During a Free, Confidential Consultation
With more than three decades of experience, you can trust in The Law Offices of Robert F. Pirkle to have the skill and experience to protect your legal rights. We know what you are facing, and we can work with you to ensure that you are given the best possible chance of success during your case.
Get the legal defense you deserve! Contact our Savannah BAC test law firm today.