Custody & Guardianship
Attorney Robert F. Pirkle has been serving clients in Savannah and throughout Georgia with compassionate and effective legal representation since 1984.
Savannah Child Custody Lawyer
Experienced Attorney for Guardianship & Custody Matters in Georgia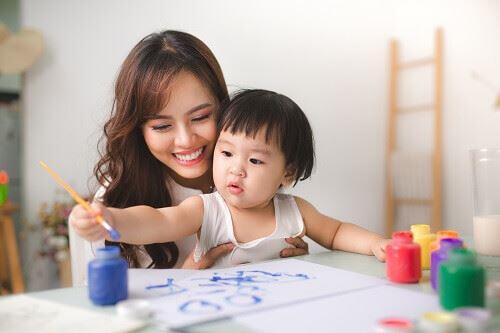 Child custody battles are probably the most difficult and emotional aspect of any divorce and must be carefully navigated with the help of a skilled Savannah family law lawyer.
Attorney Robert F. Pirkle has handled many cases related to family law, and draws from more than 35 years of legal experience. He can help you navigate the complex and sensitive issues surrounding your child custody case. With his help, your family and your children's best interests can be upheld any satisfy any of your legal obligations.
Collaborative Solutions for Custody
Attorney Pirkle understands just what is on the line during any custody or guardianship matter and approaches every case with the highest level of ethics in mind. By approaching your matters collaboratively through the process of mediation or negotiation, you and your former spouse can come to a mutually agreeable plan that honors your family's unique dynamic.
Based on your child's best interests, custody may be awarded to both parents or to one parent in the following ways:
Sole physical custody
Joint physical custody
Sole legal custody
Sole physical custody
If needed, Attorney Pirkle can also be trusted to take any custody matter to trial and litigate your matter to secure the best possible outcome - all while protecting your family and minimizing your courtroom exposure. The courts will always act under the presumption of making decisions based on the best interests of your children.
Physical vs. Legal Custody in Savannah
Physical custody refers to where the child will live and which parent will take care of the everyday physical needs of the child. Legal custody refers to the parent that has the right and responsibility to make important life decisions for the child such as religious organizations, education, medical, etc.
Sole vs. Joint Custody ​​​​​​in GA​​​​​​​​​​​
Sole custody refers to one parent being given full legal custody or full physical custody or both. Joint custody is when the parents share legal and/or physical custody of the child.
What is the Difference Between Guardianship & Custody?
Custody refers to the rights that the biological parent has to care for the child. If these rights are removed, the court will appoint a 3rd party to have guardianship over the child. A guardian can make important life decisions for the child, including medical, education, etc.
Have you been accused of not being able to take care of your children? Are your parenting privileges being challenged by a former spouse? Are you looking to name a temporary guardian to take physical care of your child? Attorney Robert F. Pirkle can be of assistance for all of these issues. Any legal process can be extremely overwhelming, but with Attorney Pirkle at your side, you can rest assured that your guardianship matter will be treated with the highest degree of compassion and respect.
What are Parenting Plans?
Any custody arrangements must also include a parenting plan. Typically, a parent-child relationship is in the best interest of the child. While the child is living with the parent that has physical custody that parent will make both daily and emergency decisions.
Here are some important things to know about parenting plans in Georgia:
1) Both parents will typically have access to the child's information such as:

Education
Health
Extracurricular activities
Religious activities

2) Parenting plans will often include:

Where the child will spend each day including holidays, special occasions, vacations, etc.
Transportation logistics
The necessity and logistics of child supervision
Which parent will make decisions regarding education, health, extracurricular matters, religious activities, etc.

If these matters are going to be decided jointly, then a parenting plan will also include a plan for how to resolve any disagreements that might arise

Limitations, if any, on a parent's contact with the child
This is just a brief overlook of what a parenting plan would include in Georgia. Don't hesitate to contact our attorneys for further advice on these matters.
Protect your parenting privileges. Call Attorney Robert F. Pirkle today!
No matter how uncooperative your spouse is, no matter how high the stakes are, and no matter how big your property is, you can trust that Attorney Pirkle can help bring your custody or guardianship issue to a favorable resolution. Attorney Pirkle's primary goal is to help his clients move forward in life after a divorce. When you want your happiness, your finances, and your peace of mind throughout every stage of your custody issue, trust no other Savannah custody lawyer than Attorney Robert F. Pirkle.
Call the firm at (912) 493-9506 today and schedule your initial case evaluation to learn more about how Attorney Pirkle can help you and your family through a divorce-related custody issue.
HEAR IT FROM OUR CLIENTS
We are very pleased with the outcome. Thank you for a new beginning!

Isadore P.

I Am Grateful for the Hours and Hours of Work

Aimee M.

I would like to thank you for everything you have done on behalf of me and my family.

Daniel C.
Our Values Professional & Dependable
Over 100 Jury Trials Involving Serious Crimes

Free Initial Consultations Offered

Highly Rated by Past Clients

Success from Both Sides of Court

Direct Attention from Your Attorney

More Than 35 Years of Experience
Free Consultations Available
Contact Our Offices
Whether you have questions or you're ready to get started, our legal team is ready to help. Complete our form below or call us at (912) 493-9506.